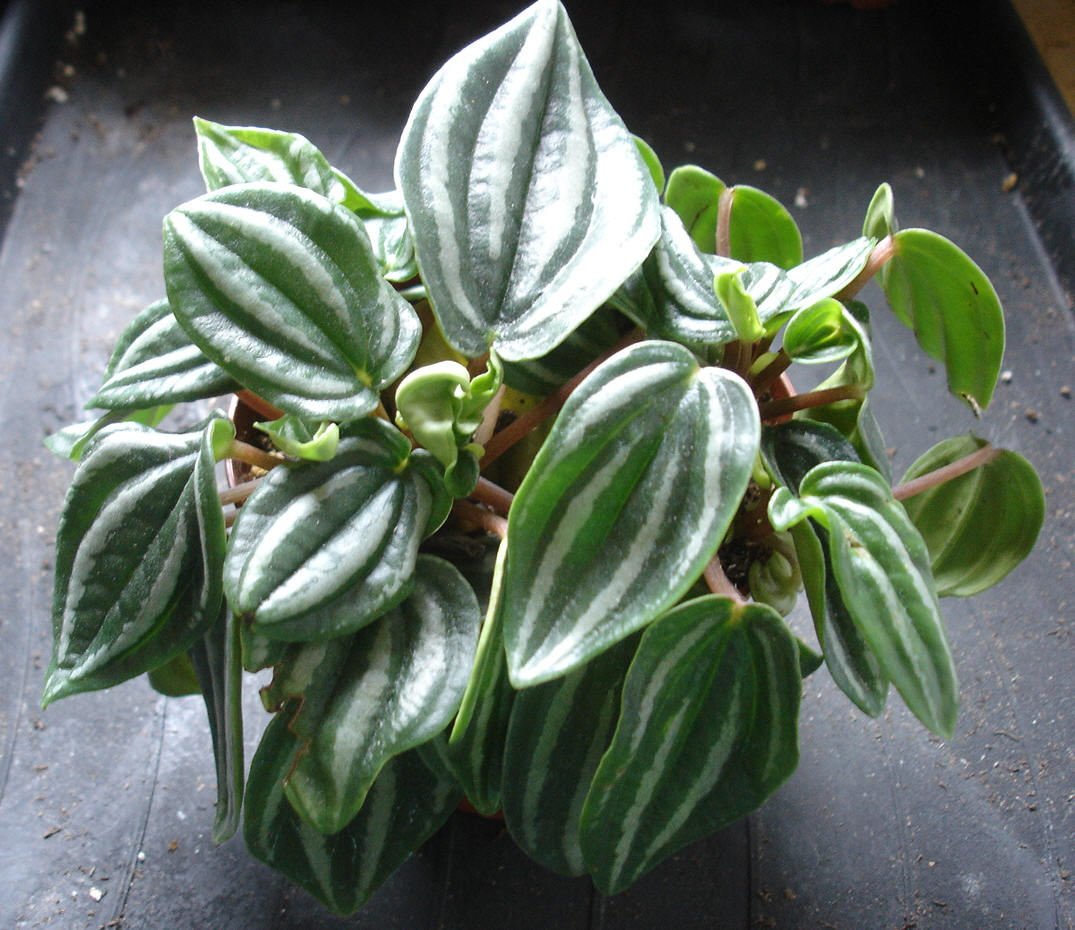 Mini watermelon peperomia: to 6", This striking house plant has interesting foliage. The rounded leaves have a pointed tip and are striped with shimmering silver and green bands, reminiscent of a watermelon rind. The leaves are only two inches long and about an inch wide, just about half the size of the full-sized watermelon peperomia. Slender white flower wands stand above the foliage. Forms a compact clump. Available in two sizes:
A live plant in a 3" pot - $10 each or 3 for $28.50 - You save $1.50!
---
A live plant in a 3" pot in an 6" hanging pot - $20 or 3 for $57.00 - You save $3.00!