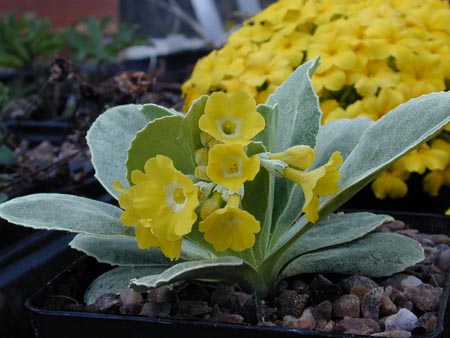 Primula auricula is commonly called alpine primrose. It has thick, large, blue-gray leaves that form a dense rosette. Foot tall flower stems carry bright-yellow flowers that bloom from April to May.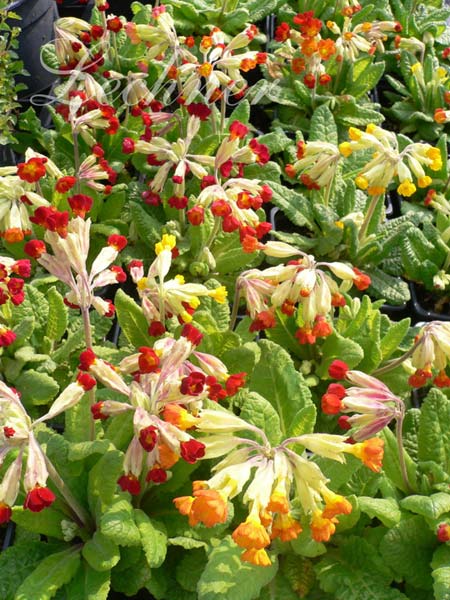 Primula veris, commonly called cowslip primrose, is an heirloom primrose with colorful flowers. The variey 'Sunset Shades' bears flowers that are shades of orange to deep red with bright-yellow throats. The flowers bloom on eight-inch-tall flower stems in April and May.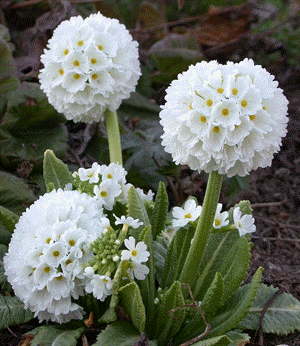 Drumstick primrose is a colorful primrose that blooms from mid spring to early summer. It's called drumstick primrose because of its uniquely-shaped flowers. It bears rounded flower clusters atop its slender flower stems. The flowers form a perfect circle and bloom in white or blue. The flower stems are tall, easily a foot high or more, and rise above a clump of long, strap-like leaves.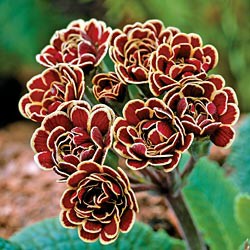 One of the best fragrant primroses is Primula 'Elizabeth Killelay.' It's a new variety that bears fully-double flowers that are deep maroon edged with a thin border of bright yellow. The flowers stand on eight-inch-tall flower stems and bloom in late spring.
These are just some of the many different types of spring-blooming primroses.