Grandma's Secret Spot Remover
environmentally-safe spot remover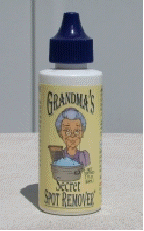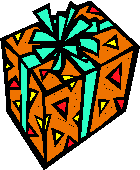 Just add a few drops of this directly onto a stain, work it in, wait a few minutes, and then wash as usual. It's safe for most fabrics, environmentally safe (non-toxic, no chlorine or phosphates), and it removes just about anything – grass stains, oil, grease, paint, tomato sauce, and more. Great for gardeners who often have stained clothing. - $5 each or 3 for $14.70 - You save 30¢!