Cool Downz neck wrap
keep cool in the heat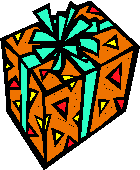 These cotton/polyester neckwraps or headbands are filled with polymer crystals and designed to keep one cool and lower body temperature. When immersed in water, the organic, non-toxic crystals absorb about 400 times their weight and turn into a soft gel that maintains its cooling effect for several days. Re-usable. New design is longer, thinner, and divided into three smaller sections so it inflates faster and dries out faster. Available in Green, Pink, Orange, Navy, Denim Blue, or Khaki. Please select color from the pull-down list below - $8 each or 3 for $23.52 - You save 48¢!