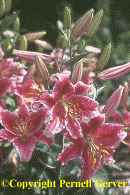 A bulb grown for fragrance is lily, which has beautiful flowers. Not all lilies are fragrant, but those that are can knock your socks off. In early spring, many are familiar with the heady fragrance of potted Easter lilies, but there are many other hardy lilies that are grown in the ground and are perennial. Oriental lilies have the most fragrant flowers. They have large flowers that bloom in summer. Oriental lily 'Stargazer' is my favorite . It bears six-inch-wide, rosy-red flowers speckled with dark maroon freckles.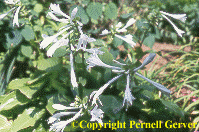 Hosta is a shade-loving perennial mainly grown for its attractive foliage, but one species in particular, Hosta plantaginea 'Grandiflora,' also known as August lily, has delightfully fragrant, long, white, waxy, tubular flowers that bloom in late summer. The fragrance resembles freesia and carries on the breeze. The foliage of this hosta is light green and in addition to shade, it also grows well in sun.

In the annuals category there are many choices. Two of my favorites are white heliotrope and Heliotrope 'Fragrant Delight.'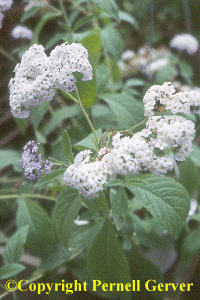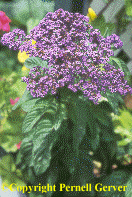 White heliotrope bears large umbels of fragrant, pure-white flowers atop medium green foliage. The fragrance is sweet and really resembles baby powder! This is the very-fragrant, old-fashioned form I have kept going for years. Use it as bedding plant, in containers, or as a house plant. Heliotrope 'Fragrant Delight' bears large umbels of fragrant, deep purple flowers atop medium green foliage. The fragrance resembles cherry pie on this heliotrope!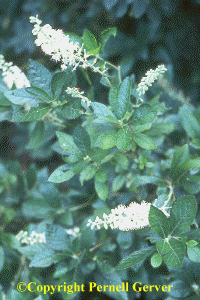 When it comes to the home landscape, there are many fragrant shrubs lesser known than lilac which are also fragrant. For summertime fragrance, the shrub called summersweet is one of the top choices. It bears spikes of creamy-white flowers with a wonderful sweet fragrance that really perfumes the garden. The flowers appear in midsummer and continue blooming for up to six weeks. The compact variety 'Hummingbird' fits well in any garden or landscape. The deep, glossy-green foliage turns a brilliant golden yellow in autumn. It grows well in a shady spot in the garden.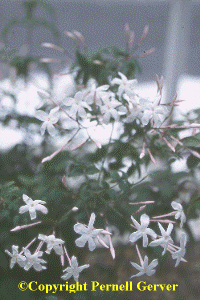 There are also many fragrant house plants that add their sweet scents to the indoor garden and there's nothing nicer than enjoying the fragrance of a flower during the dead of winter. One of the most fragrant house plants is winter blooming jasmine. It's a climbing, vining house plant that bears large clusters of very-fragrant flowers. The flowers are pink in bud and open pure white. The fragrant flowers bloom from mid winter to mid spring and their scent really perfumes the air.